A Company, 101st Aviation Battalion
101st Airborne Division.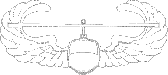 A/101 AVN Unit Citations
Presidential Unit Citation

18-27 December, 1944

10-13 Jun 65 DA General Order (DAGO) 43 (1966 and 27-28 Aug 65)

Streamer embroidered DONG XOAI

Streamer embroidered CHUONG TIEN PROVINCE

ARMY VALOROUS UNIT CITATION RIBBON

22-23 Jul 70 DAGO 50 (1971)

3-20 Mar 71 DAGO 5 (1973)
THUA THIEN PROVINCE, TCHEPONE

REPUBLIC OF VIETNAM (RVN) GALLANTRY CROSS w/PALM UNIT CITATION BADGE

19 Jul 68 - 14 May 69 DAGO 43 (1970)

1 Mar-9 - Oct 71 DAGO 6 (1974)

18 Apr 71 - 31 Aug 71 And 6-19 Sept 71 DAGO 6 (1974)

REPUBLIC OF VIETNAM (RVN) CIVIC ACTIONS HONOR MEDAL, UNIT w/PALM RIBBON 1970

ARMY SUPERIOR UNIT AWARD, Streamer embroidered 1983-1984

MERITORIOUS UNIT COMMENDATION (ARMY), Streamer embroidered

SOUTHWEST ASIA

Campaign Participation Credit
KOREAN WAR

CCF Intervention

First UN Counteroffensive

CCF Spring Offensive

UN Summer-Fall Offensive

Second Korean Winter

Korea, Summer-Fall 1952

Third Korean Winter

Korea, Summer 1953

VIETNAM WAR

Counteroffensive, Phase III

Tet Counteroffensive

Counteroffensive, Phase IV

Counteroffensive, Phase V

Counteroffensive, Phase VI

Tet 69/Counteroffensive

Summer-Fall 1969

Winter-Spring 1970

Sanctuary Counteroffensive

Counteroffensive, Phase VII

Consolidation I

Consolidation II

Republic of Honduras

The 101st Aviation Battalion (Assault Helicopter) was awarded The Superior Unit Award for their Outstanding Meritorious Performance in the Republic of Honduras during 1983-84

Provided by Dan Gore

PERSIAN GULF WAR

Defense of Saudi Arabia

Liberation and Defense of Kuwait

The Legacy A/101 Aviation
A Company, 4th Battalion, 101st Aviation Regiment is a direct descendant of Company A, 101st Aviation Battalion. On 7 December 1950, the 4th Light Aviation Section was constituted in the Regular Army and was assigned to the Eighth US Army in Korea where it remained until deactivated on 5 November 1954. Company A was reconstituted on 15 November 1962 in the Regular Army, it became an element of the 101st Airborne Division. The unit was officially activated 3 December 1962 at Fort Campbell, Kentucky. These dates correspond to the period when the 101st Aviation Company was reorganized and redesignated as a battalion.
Company A, 101st Aviation Battalion was the first aviation unit from the 101st Airborne Division to arrive in Vietnam. This also made the company the first element of the 101st Airborne Division to see combat since World War II. Just prior to leaving for Vietnam Company A was outfitted with 20 brand new UH-1D helicopters. While under the control of the 13th Combat Aviation Battalion, Company A was sent to Soc Trang in order to conduct operations from 1 May 1965 to September 1966. During this period, Company A flew 300 missions and accumulated 24,000 combat flight hours. Consequently, the unit earned the first of two Presidential Unit Citations for action near Dong Xoai. The second Presidential Unit Citation was awarded later for combat action near the Chuong Thien Province. In September 1966, Company A returned to Fort Campbell and their aviation assets were transferred to the 336th Assault Helicopter Company.
In December 1967, the 101st Airborne Division deployed to Vietnam in our history's largest airlift prior to Operation Desert Shield in 1990. Company A re-equipped, deployed and subsequently based out of Bien Hoa, which provided wooden hooches, showering facilities, and a mess hall. In February 1968, Company A moved to Camp Eagle, located in the Hue/Phu Bai area. The only permanent structure there at the time was the "dirt," a landing strip. These soldiers began a self-help program and literally built the camp, improving both the living and work areas. Camp Eagle later became the company's home away from home from February 1968 to March 1972. Over the next two years Company A would make the transition along with the division from airborne to airmobile. There were assaults into the A Shau Valley in August 1968 and the resupply of the Marines at Khe Sanh during their siege. There were missions involving 5th Special Forces out of My Loc with LRRP insertions and extractions in Laos. The extractions were often known as a "Prairie Fire Emergency." This meant that the team you were on standby for was hopelessly surrounded and you had to go in and get them, not good!
In late 1969, the reconnaissance area assigned to the 2nd Squadron, 17th Cavalry was too large to be covered adequately by its organic air troops. The decision was then made to change Company A from an assault company to a provisional air cavalry troop to fill the holes in the reconnaissance effort. Thus, between 7 December 1969 and 31 March 1970, A Company was put under the operational control of the 2/17th Cavalry and redesignated F Troop. F Troop consisted of eight UH-1H's (Lift), nine UH-1C's (Gunships) and eight OH-6A's (Observation/Reconnaissance) Helicopters. F Troop flew over 2700 hours during Operation Randolph Glen while performing missions such as visual reconnaissance, ground reconnaissance with infantry platoons, Ranger operations, downed aircraft recovery, and general support of the 3rd Force Reconnaissance Company, United States Marine Corps.
Company A conducted combat operations as F Troop in Vietnam until 12 March 1970. The unit was then placed on a "stand down" from operational missions for reconversion to A Company, 101st Aviation Battalion (AH). During the period 12 March through 31 March 1970 the unit went through extensive classroom briefings and flight training in assault helicopter tactics in preparation for the new designation as an assault helicopter company. While the company was training for this new mission it still served in a limited general support role. Reconversion was completed 27 March 1970 with Company A being assigned 18 UH-1H helicopters. The assault helicopter training prepared A Company for Operation Texas Star during which, it was in direct support of 1st Brigade, 101st Airborne Division (AMBL).
The war did not get any easier for Company A. They now had to support a major operation into Laos. Lam Son 719 was an operation to disrupt an ongoing North Vietnamese Army supply buildup at Tchepone, Laos from 8 February through 9 April 1971. Company A was conducting regular insertions into Laos for some time. This operation would be different than any previous operation in that they were up against the heaviest anti-aircraft array incurred in the war. During its time remaining in Vietnam, the Company averaged 1600 flight hours a month. Company A finally returned from Vietnam in February 1972.
Upon return to Fort Campbell from Vietnam, Company A, 101st Aviation Battalion entered a time of significant turbulence and change. Throughout the next seven years the Company dealt with the major restructuring that was ongoing within the total Army, until it was inactivated on 4 April 1979. Later, after more than two years, A Company was reactivated on 30 September 1981 at Fort Campbell.
The 101st Aviation Battalion was redesignated the 4th Battalion on 16 October 1987 when the 101st Aviation Regiment was activated. In 1990 and 1991 the Battalion served with distinction in Operation Desert Shield and Desert Storm, completing over 3000 hours of accident free flying while conducting combat operations. The Battalion's record of excellence includes planning, leading, and execution on the longest Air Assault in history to the Euphrates River in Iraq.
In light of the world-changing events of 11 September 2001, the unit rededicated itself to preparing and training the best assault helicopter pilots in the world. The year started quickly as the Battalion was given two short-notice missions to deploy elements in support of Operation Enduring Freedom (OEF) while simultaneously conducting Joint Readiness Training Center (JRTC) Rotation 02-04. Deploying 29 January 2002 for OEF, the battalion prepared and strategically deployed 5 UH-60L aircraft and 6.5 aircrews to Khandahar, Afghanistan. These soldiers executed aviation operations during Operation Anaconda while conquering the difficult environment of Afghanistan. The Battalion strategically deployed another 5 UH-60L aircraft and 6.5 aircrews to Bragram Air Force Base, Afghanistan on 3 May 2002. Throughout the period of deployment, the Battalion had to maintain the remaining 20 Uh-60L with limited line company maintenance personnel and aircrews. In September 2002, two elements of A Company, 4-101 Aviation Regiment (AVN REGT) redeployed from Afghanistan where they supported OEF in the fight against the Taliban.
In September 2002, the Battalion aggressively prepared for an upcoming Joint Readiness Training Center Rotation (JRTC) 03-02 in Fort Polk, Louisiana by supporting both the Leadership Training Program and Eagle Gate 03-02. From 1-21 November 2002, 4-101 AVN REGT again made history by supporting the longest JRTC rotation on record while spending over 21 days in the maneuver box in support of the 3rd Brigade Combat Team. With only a very short and hastened recovery from the rotation at Fort Polk, the Wings of the Eagle participated in the Division Deployment Exercise (DEPEX), which commenced before the Christmas Holidays and lasted into the first month of 2003. The DEPEX prepared the Battalion for deployment to Kuwait in support of follow-on combat operations in Iraq. 4-101 AVN REGT was one of the first units of the 101st Airborne Division (Air Assault) to arrive in Kuwait for OPERATION IRAQI FREEDOM (OIF) at the end of February 2003.
On 23 March 2003, 4-101 AVN conducted not only the first Air Assault Operation in support of OIF but also the longest in history of the 101st Airborne Division (Air Assault) moving C/3-187 IN deep into enemy territory to establish site security for FARP SHELL. On 06 May 2003, the entire Battalion moved to Baghdad International Airport in order to link up with 3 BCT. From that point on 4-101 AVN REGT was tasked organized under 3rd BCT to provide direct support. 159th AVN BDE moved north to the city of Mosul, while the Battalion moved 50 miles west to Tallafar, Iraq, along with 3 BCT. The high operational tempo of the Battalion did not diminish with the official closing of combat operations in May 2003. Since AO Rakkasan encompassed such a large territory to include strategically important border regions, 4-101 AVN REGT continued to support not only 3rd BCT but also 159th AVN BDE and the 101st Airborne Division with daily flights ranging as far south as CAMP DOHA, Kuwait, as far north as the Turkish border, as far west as the Syrian border and as far east as the Iranian border with Northern Iraq. The unit averaged approximately 950 flight hours every month while experiencing aircraft maintenance parts supply shortages and a diminishing pool of experienced pilots. By the end of the deployment in January 2004, 4-101 AVN REGT had flown over 10,000 hours in combat.
Up to this point, as an Air Assault Battalion with UH-60L Blackhawks, Officers, Non-Commissioned Officers, and enlisted personnel, 4th Battalion served as the nucleus of a dedicated Aviation Task Force and major component of the 3rd Brigade Task Force. In June 2004, the Battalion will gain a line company and will be task organized solely to 159th Aviation Brigade. As always, the "Wings of the Eagle" battalion continues to serve with distinction within the Air Assault Division.

Lineage and Honors Certificate


Thank you for your visit to our web site, you are Visitor #
Best viewed in 800X600 This site was born 12/08/98
The photos and written material on this web site may not be published or used for any other use, other than viewing on this site, without written permission from the Webmaster and the contributor. All photos and written material remain the personal property of this web site and it's contributors. Web-master: Richard A. Bittle Comanchero Door-Gunner 12/70 - 10/71
All pages © 1998-2010 A/101 Aviation Association All rights reserved. Revised: 01/05/10
DISCLAIMER: Items used on This Web Page are drawn from sources all over the internet, including FTP sites. Some images have been scanned from books and magazines. If information is known about the originator a credit is placed near that item, otherwise if you are the author or photographer and do not want it shown on this web site, please advise the webmaster and it will be removed. None of these items are being sold. No copyright infringement is intended.