Stanley "Pappy" Rosinski. served with A/101 Avn "T-Birds" in 1965-1966. "Pappy" has went home to be with our Lord, 7-12-2010
Instead of flowers the family has requested that it would have made Pappy extremely proud to have donations made to the A/101 Aviation Scholarship Fund in his name so that our heroes children can be helped with their college expenses.
A/101 Scholarship fund
PO Box 67
Ephrata, WA 98823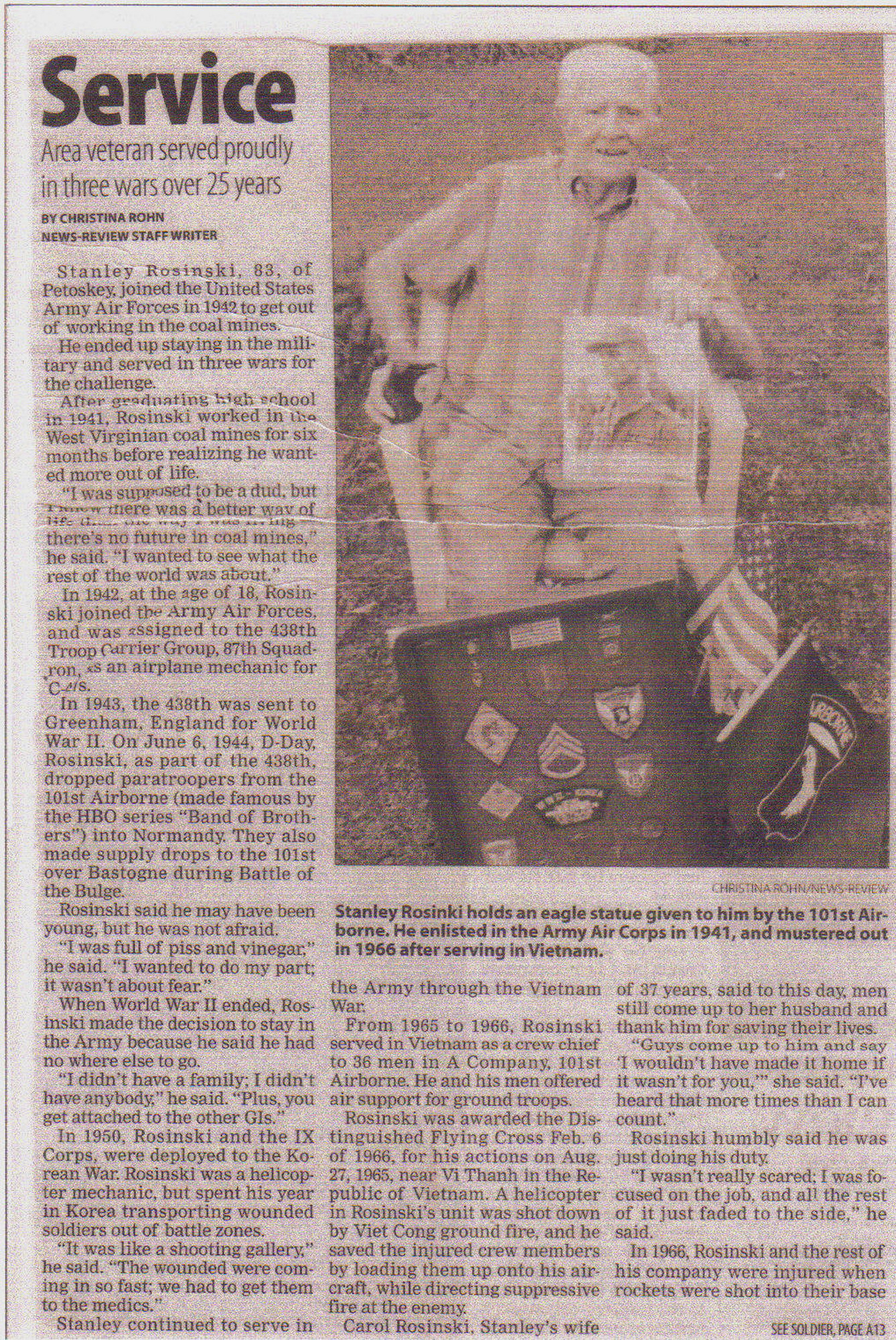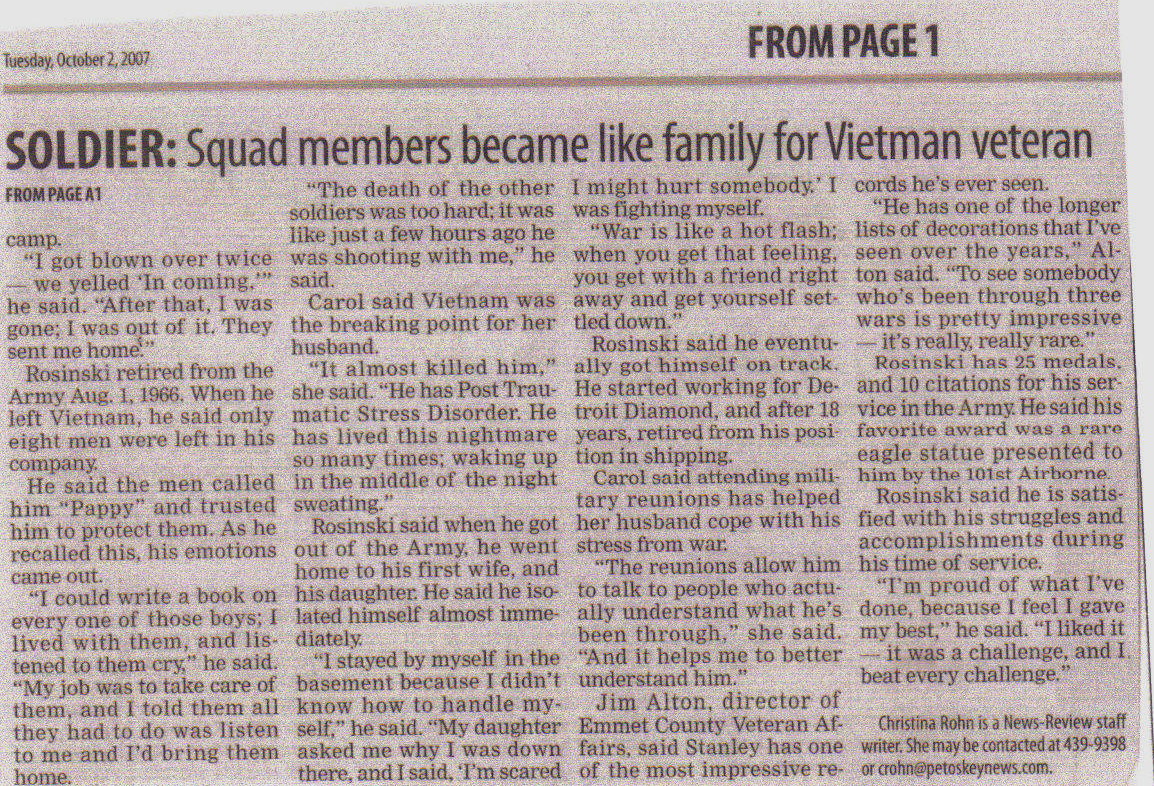 Flight, A slow hand salute for our good friend Stanley Rosinski. He will be greatly missed by his fellow 101st Brothers as he was one of the men that we all looked up to as one of our leaders that we all trusted and followed without question. He loved his men and cared deeply for us all his whole life. We have lost one of the outstanding members of our flight. Please keep Carol and his whole family in your prayers.
RB
Stan we miss you and loved you in life as in death. You are in a better place now.
Peace to you and your family,
Chuck Slezak
Carol, please accept my sincere condolences on the passing of my great and good friend Stan, he was and is my hero and role model, he will be greatly missed, may God rest his soul and bless his family and friends. If there is anything I can do, please let me know. The Patriot Guard Riders is willing to Honor Stan if you would like, please let me know so I can arrange for a PGR Honor Guard and Flag Line for Stan at his Memorial Service.

Jerry Turner
This was the man who really kept the T-Birds flying day in and day out. The pilots & crewmembers may have garnered the fame & glory but Stan was the man who made everything possible. He will be missed.
Ron Crotty
T-Bird 3
I had the good fortune to meet Pappy back in 2000, my first reunion. He showed me what comradeship was all about. He's affection for his 101st family was oblivious and contagious and made me feel like i was finally home with my people. I will always remember Stan for being the kind of leader that makes our country great. I will miss him but look forward our reunion in the sky. Slow hand salute. Thank you brother for your service.
Michael Gouch
Copyright © 1998-2010 A/101 AVN. All rights reserved.
Revised: 07/26/10.