The Roster of A/101 Aviation Association, Inc
<![if !supportEmptyParas]> <![endif]>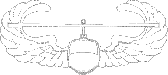 If you are a veteran of A Company 101st AHC; A Company 101st AHB; A 4/101 AVN Regt. veteran; or you are currently serving with A 4/101 AVN Regt, please sign the roster by submitting a membership application.
A/101 AVIATION ASSOCIATION, INC MEMBERSHIP APPLICATION
There are no dues required to be a member of A/101 Aviation Association, Inc. As Veterans who have served, or continue to serve, with Company A, 101 Avn. Bn., 101st Airborne Division (including any antecedent unit designations) you have already paid your dues with your service.
The Purpose and Activities of the A/101 Aviation Association are:
Perpetuate the memory and legacy of A/101 Aviation
Perpetuate the memory of Veterans and comfort their survivors
Attend Veterans memorial services
Conduct charitable and educational programs
Sponsor social and relational activities for A/101 Aviation Members
Operate, Award and maintain the A/101 Aviation Memorial Scholarship fund
Support the 101st Airborne Division - Air Assault
Promote the social welfare of the community
Promote, maintain and develop the A/101 Aviation Association Website
593 members have signed in on the roster. The names on this roster only represents our unit members that have contacted this web site and joined our association. The roster is not meant to be a full representation of all personnel that served with our unit through time.
please sign this roster by submitting a membership application
A/101 AVIATION ASSOCIATION, INC MEMBERSHIP APPLICATION
After you sign the Roster please join our members on the A/101AVN yahoo discussion group where you can exchange emails with other A/101 Aviation members.
There is also a Comanchero Facebook group which members can join at
https://www.facebook.com/groups/244264842286018/
These groups are restricted to A/101 Avn Veterans only. You must request membership access to join.
Thank you for your visit to our web site, you are Visitor #
This site was born 12/08/98
The photos and written material on this web site may not be published or used for any other use, other than viewing on this site, without written permission from the Webmaster and the contributor. All photos and written material remain the personal property of this web site and itís contributors. Web-master: Richard A. Bittle Comanchero Door-Gunner 12/70 - 10/71
All pages © 1998-2010 A/101 Aviation Association All rights reserved. Revised: 02/22/15
DISCLAIMER: Items used on This Web Page are drawn from sources all over the internet, including FTP sites. Some images have been scanned from books and magazines. If information is known about the originator a credit is placed near that item, otherwise if you are the author or photographer and do not want it shown on this web site, please advise the webmaster and it will be removed. None of these items are being sold. No copyright infringement is intended.